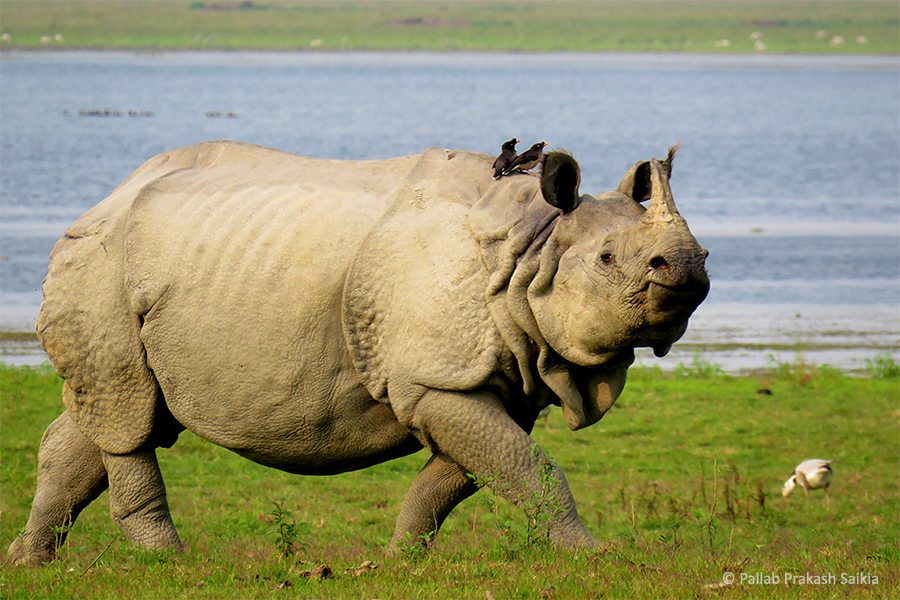 About Kaziranga Tiger Reserve
Kaziranga National Park, a well known Indian national park is located in between two districts of Assam – Golaghat, and Nagaon. It has the honor of being a world heritage site as declared by UNESCO. It is spread in the area of about 430 sq km. This park is home to two-thirds of one-horned rhinoceroses of the world. Assam's Forest Department in its publication of the latest census of March 2015 recorded the population of Rhinos in Kaziranga National Park to be 2401. Out of this population about two thirds, i.e, nearly 1,600+ adults, 250+ sub-adults, 250+ juveniles, and 200+ cubs are recorded. This park is situated on the banks of river Brahmaputra.
Along with the recognized wildlife NGOs, the forest department of the state conducted an operation to preserve wildlife and it has been highly successful. It also shelters the highest density of tigers in the world and therefore it became a Tiger Reserve in the year 2006.
Owing to the growing popularity and tiger protective actions it saw a consistent rise in the no. of tigers. Kaziranga was declared as a Tiger reserve in the year 2006 as it had the highest density of tigers of all the protected areas in the world. Besides tigers, this park offers the habitat for a massive breeding population of elephants, swamp deer, and wild water buffalo. It is also recognized as a prominent birdlife area by Birdlife International for conserving varied species of birdlife.
Flora & Fauna
Kaziranga National Park's green spread comprises primarily three major types; grasslands on alluvial plains including firstly tall elephant grass, followed by short grasses along with tropical wet and semi-evergreen forests. The plush and eye-pleasing array of charming flowers adds glory to the vegetation of Kaziranga. Therefore, the aquatic flora includes lotus, water lilies, and water hyacinth creating a beautiful ambiance. There are some species of climbing plants as well that enhance the outlook of the park.
There was a survey conducted about the flora constitute in the year 1986. According to this survey, the vegetation of Kaziranga includes 4% is Swamplands, 6% Sand, 8% of rivers & water bodies, 11% Short Grasses, 29% open jungle, 41% of tall elephant grasses.
The other unique feature
Kaziranga is famous for wildlife lovers not just for tigers; it is also known as the home to the world's largest population of one-horned rhinoceros. The park is inhabited by as many as 15 endangered species by the IUCN Red List. It has major populations of species including 35 species of mammals, out of which.
Elephant, wild Asiatic water buffalo and swamp deer are found in abundance in the park. Because of its dry deciduous and tropical land its forest also shelter Gaur and Sambar. It is home to many known species that are found in the park including fishing cat, ceopards and Jungle cat. One can also get the glimpse of Small Indian Mangoose, Gray Mangoose, Hispid Hare, Golden Jackal, Bengal Fox, Sloth Bear, Civets, Chinese Pangolin and Indian Pangolins etc. in the park.