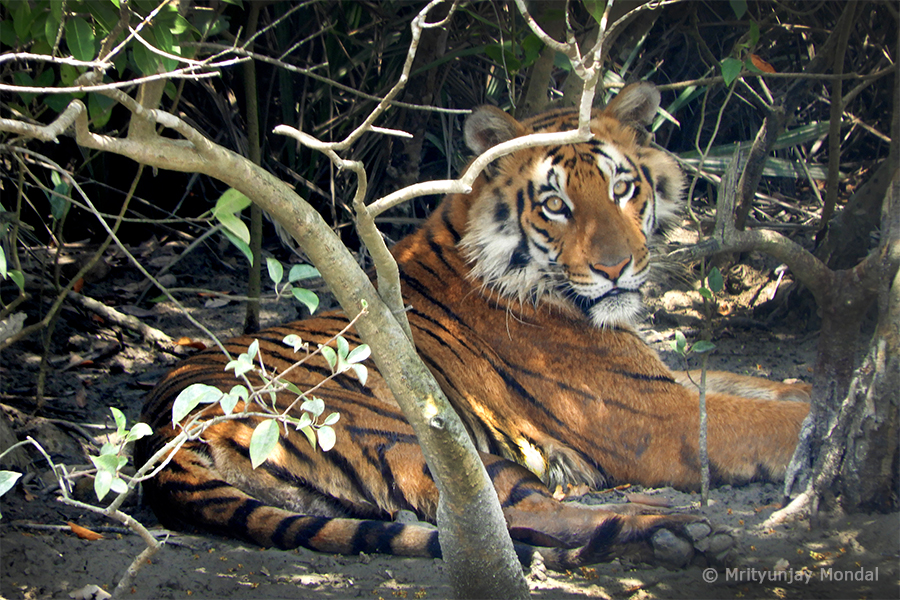 About Sundarbans Tiger Reserve
The Sunderbans' history dates back to 200-300 AD. Later on, during the Mughal reign, this land was said to have leased to the neighboring residents. These local residents populated and built settlements there. After the advent of the Portuguese and salt smugglers in the 17th century, their settlements were attacked and they were driven out of their settlements. There is a place called Netidhopani which carries the remains of their ruins, and most of these ruins can be traced back to that period of a forced exit.
Under the colonial rule, in 1875 the Forest Act, 1865 (Act VIII of 1865) was passed. Under this act, a large part of these forests was declared as "reserved". After independence, the Indian government took started preserving its identity. In 1973, this area was declared a tiger reserve under Project Tiger. In 1977 it declared this area as a wildlife sanctuary. In the subsequent year i.e., 1978, Sundarbans was declared a national park. On 4th May 1984, it was established as a national park on 4th May 1984.
Fauna & Flora
Flora: There is an unending variety of flora Inside the dense forests of Sunderbans National Park. The area houses as many as 64 plant species. There are plants that are known to have survived in spite of brackish waters and saline precipitation of water. True to its name, Sundarbans is known for its Sundari tree primarily. It also has Golpati, Champa, Dhundul, Genwa, and Hiatal plants in abundance. This place is house to as many as 78 species of mangroves. They are believed to play an extremely important role in the survival of marine organisms.
Fauna: The wildlife of the Sundarbans is the key attraction behind it being a popular tourist visiting destination. This is the place that has the honor of being identified with the Royal Bengal Tigers that have a huge presence here. More than the tigers, it is the entire feel of catching the sight of an untamed cat in all its wilderness that is a tourist attraction. It is also home to a rich variety of wildlife including other species like fishing cats, macaques, leopard cats, wild boar, flying fox, pangolin,  Indian grey mongoose, and Indian grey mongoose. The sight of rhesus species of monkey and chital deer are common sightings of Sundarbans.
Though this place has relatively saline water, it is still known for its rich marine life nonetheless. Imagine a sight of crocodile basking in the bright afternoon sun. Other than crocodiles, different varieties of crabs such as red fiddler crabs and hermit crabs catch the attention of the tourists visiting this place. To those who are fond of reptiles, this place is also popular for its large number of reptiles, including water monitor, king cobra, and rock python.