Come October, and it is going to give us the brilliant time of visiting the Sundarbans Tiger Reserve. It is famous not just for its big cats, the pride of Bengal "Royal Bengal Tiger". It is also popular for its rich flora and fauna that in totality reflects the true Nature of Nurturing.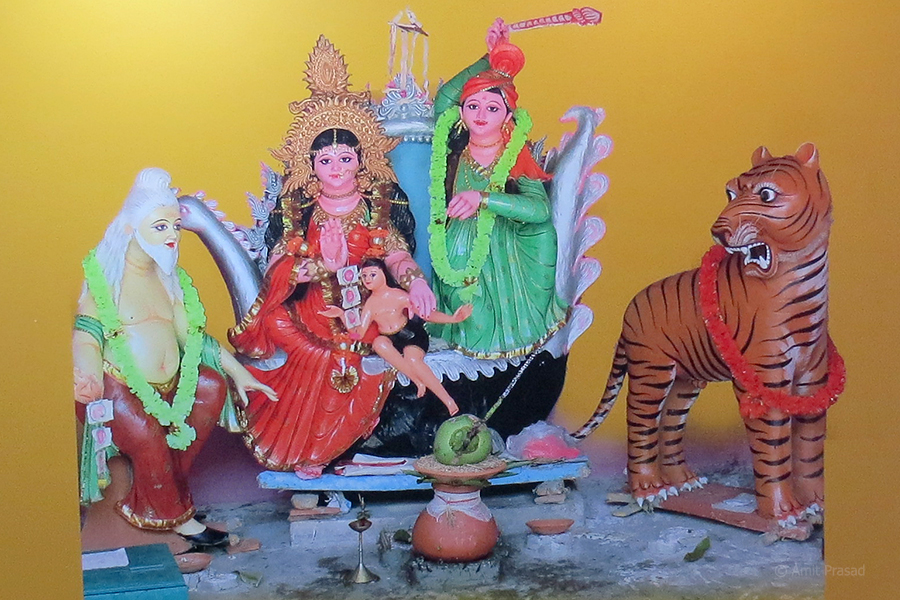 Goddess Depicting Nature of Nurturing
While Goddess Durga is considered to be the incarnation of Nature, the Prakriti. Her vehicle is depicted sometimes as a lion and sometimes as a tiger. The vehicle of the goddess Durga symbolizes power & purity. Post the monsoon, the region prepares to highlight the grateful harmony represented by the harmonious bonding between humans and the wild. It is also popular for one occasion of the Durga Puja. Durga Puja is the biggest festival of the Bengal, and it has its significance and relationship with the tiger. It will not be an exaggeration to state that the grandeur of the land is identified with the Royal Bengal Tiger. Though anti-social elements do attack, the big cats still they are thriving here, and it is very easy to spot them. The other species populating this park are Estuarine crocodiles, Wild boar, Chital, Leopard cat, oaters snakes, pythons, crabs and many more.
Vast wild landscape
The other salient feature of this tiger reserve is that it is situated in the delta of three rivers, the Ganges, Brahmaputra, and Meghna, which gives a proper platform to its wild population. From the Hooghly river in India's West Bengal, it extends its area to Bangladesh's Baleswar river. Its vast landscape helps in creating a better habitat. Sundarbans is one region where we see more than 600 species sustaining life in a natural habitat. It gives us an exciting opportunity to understand the beats and rhythm of the land. It is not just about the wild visit; we can also visit the place for the fauna. Sundari (pronounced as Sundari also), golpata, and Gewa trees are in abundance here. Sundari tree is often used for its sturdy wood for home construction.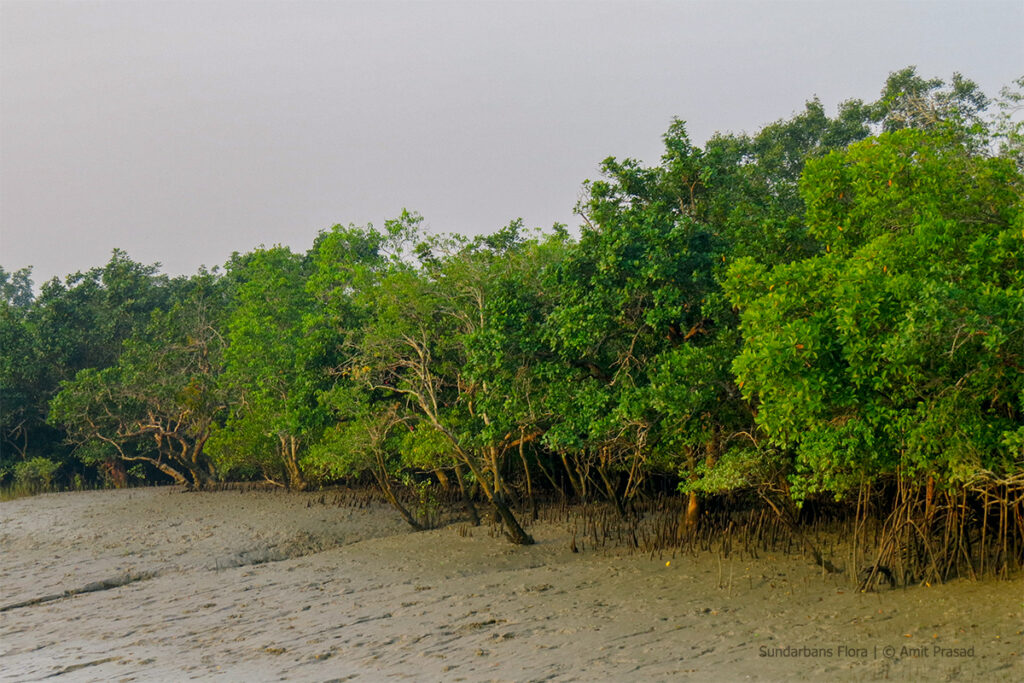 Experience Nature and Nurture Harmony
Thanks to the alluvial and fertile land, it makes for the ideal habitat for amphibians and aquatic lives. The land is rich in fauna also. There are a hundred types of trees, plants, and flowers, which we can witness. Talking about the timing of the visit, October is the best time to visit because of multiple reasons. It is the end of the monsoon, which leads to the pleasant temperate weather transition. It gives more species to come out and celebrate the weather change. Since this is the festive time, we can also catch the fervor of Nature in the wilderness, embodied by Goddess Durga and Her vehicle, the tiger in all its glory.
Author: Saurav Chauhan – Nature and Wildlife Enthusiast